IBM Security helps keep Wimbledon secure
Abtran & Smarttech - Leveraging Watson for Cyber Security in a highly regulated environment
Evolve your defenses with security that understands, reasons and learns
Transform your security with the IBM Cognitive SOC, powered by Watson
The volume of threat data is exceeding the capacity of even the most skilled security professional, and organizations are drowning in a sea of information that continues to grow as rapidly as the threat landscape itself. When organizations see over 200,000 security events every day and don't have the skills to stay ahead, where do you turn?
Introducing the IBM® Cognitive SOC. This new platform embeds Watson for Cyber Security's unique ability to understand, reason and learn about security topics and threats. By tapping into and making sense of structured and unstructured security knowledge that has previously been elusive to an organization's SOC (including imprecise human language contained in blogs, articles, reports), it augments a security analyst's ability to fill gaps in intelligence, speed and accuracy.
It's the industry's first security operations and response platform integrating advanced cognitive technologies with IBM's leading security solutions. The Cognitive SOC connects obscure data points humans can't possibly identify on their own, enabling enterprises to quickly and accurately respond to threats across networks, endpoints, users and cloud.
Human, meet Cognitive Security
Cognitive systems shine a light into data that has been dark to organizational defenses until now — uncovering new insights, patterns and security context never before seen. Think about the 75,000+ documented software vulnerabilities, 10,000+ security research papers published each year and 60,000+ security blogs published each month. What's possible now is the ability to quickly interpret this data — created by humans for humans — and integrate it with structured data from countless sources and locations.
Cognitive security uses intelligent technologies like machine learning and natural language processing to mimic the way the human brain functions. It gets stronger over time, learning with each interaction and getting better at proactively stopping threats. The result: Security analysts, armed with this collective knowledge and instinct, can respond to threats with greater confidence and speed.
Watson for Cyber Security: Revolutionising how security analysts will work
Scale your expertise to make faster and more accurate security decisions
Understand
IBM's comprehensive X-Force library, which includes 20 years of security research, will be a central part of Watson for Cyber Security's corpus of knowledge.
Reason
As new information is published, Watson for Cyber Security will adapt that knowledge, providing new insights and patterns locked away in that information.
Learn
In conjunction with world-class security experts, Watson for Cyber Security will train with leading universities and their students to learn the language of security.
Watson for Cyber Security in Action
Cognitive systems unlock a new partnership between security analysts and technology to outthink and outpace threats.
Next steps
Cybersecurity in the cognitive era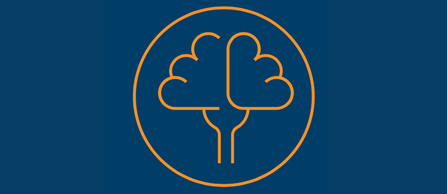 Priming your digital immune system
Learn about the cognitive study